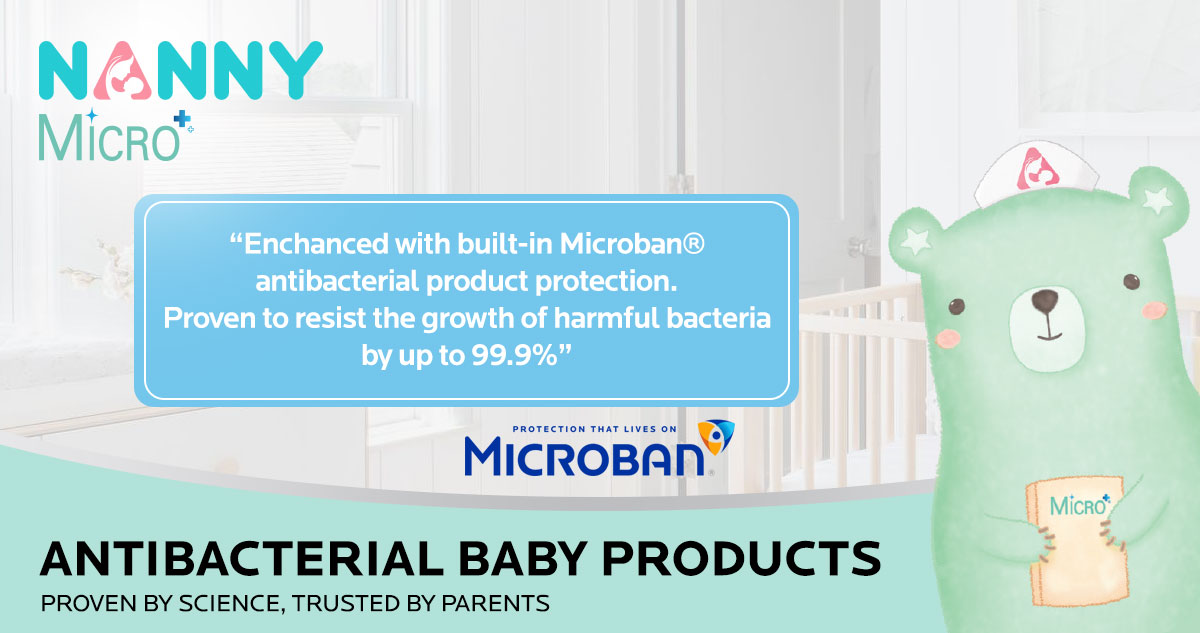 What impact can bacteria have on baby products?
Baby care products are particularly susceptible to the growth of harmful bacteria. It's not surprising, then, that a recent AYTM study found 85% of consumers are concerned about the presence of bacteria on baby care products.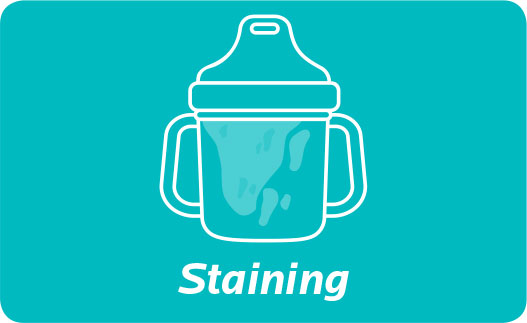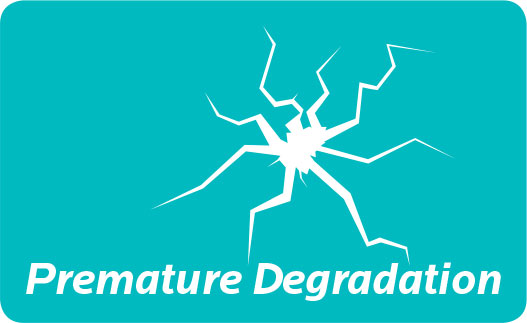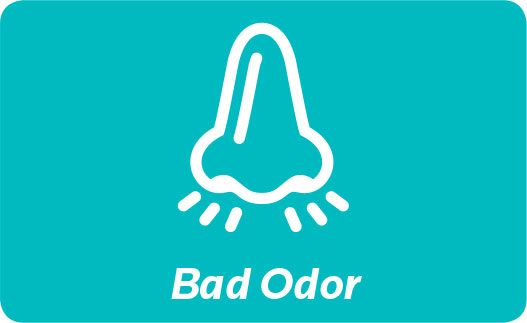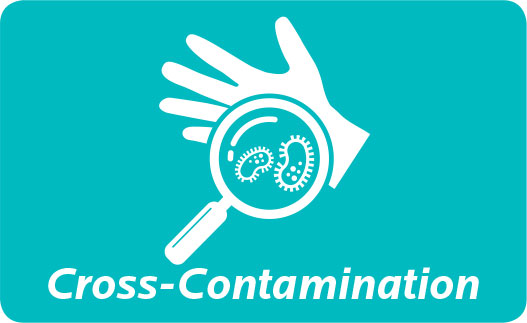 Microban® SilverShield® technology disrupts the metabolism of bacteria by preventing conversion of nutrients into energy, which inhibits bacteria survival, reproduction and colonization. The technology remains inert until it encounters an environment where bacteria can proliferate. Only then will it release tiny quantities of the active ingredient to inhibit bacterial growth.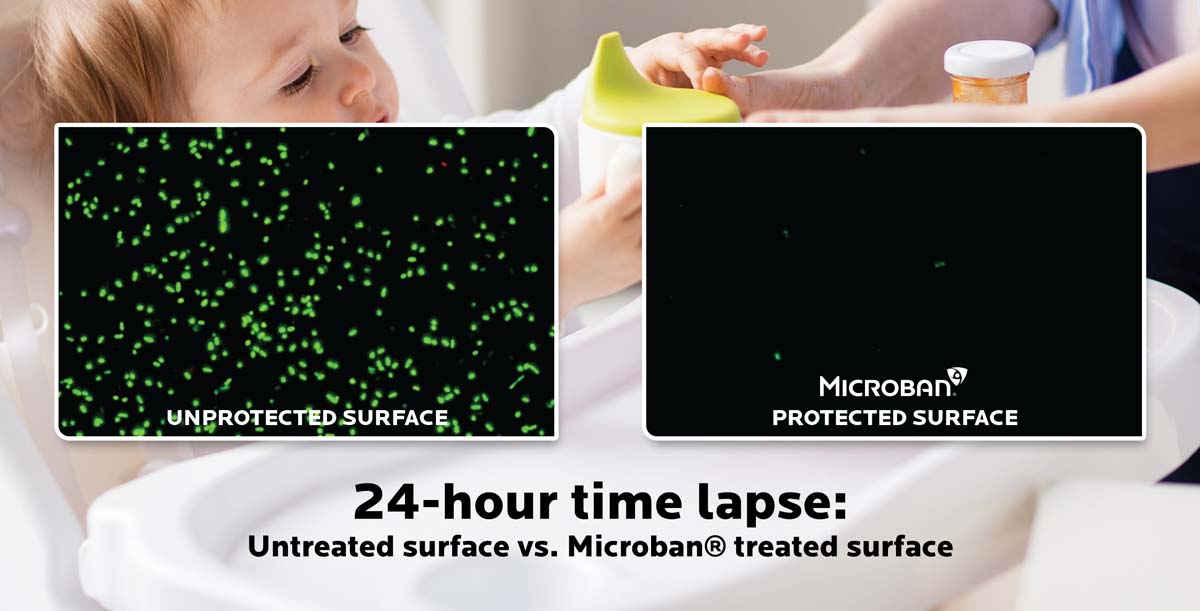 Using confocal imaging, Microban® has captured the differences in bacterial growth on an unprotected surface versus a Microban® protected surface. On an untreated surface, the bacteria thrive and reproduce rapidly. On a Microban® treated surface, the bacteria struggle to survive and are reduced considerably.
Who is Microban International?
Founded in 1984 by three biomedical engineers, Microban International, Ltd. is the global leader in built-in antimicrobial solutions.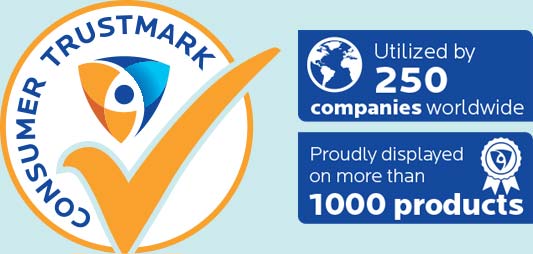 Globally acknowledged as a consumer Trustmark, the Microban® brand is utilized by 250+ companies worldwide and is proudly displayed on more than 1,000 products in over 30 countries.
What is antimicrobial technology?
Antimicrobial technology is a solution that inhibits the growth of microorganisms such as bacteria, mold and mildew. Microban® has a portfolio of over 25 approved organic and inorganic antimicrobial technologies. Depending on the manufacturing process and material application, these technologies are formulated into additives that are then integrated seamlessly into a product.
Nanny & Microban®: creating happier, healthier environments for your baby
Nanny understands the worries parents have when it comes to their little ones. That's why we decided to engineer Microban® SilverShield® antibacterial protection into our range of baby products. Microban® will not leach out, wash off or wear away and works to continuously minimise the presence of harmful bacteria on a product.
Benefits of Microban® Protected Nanny Micro+ Baby Products
Effective against harmful bacteria : including E.coli and Streptococcus by up to 99.9%
Resistant to stains & odors : remain fresher for longer
Longer-lasting : have an extended functional lifetime
Safe to use : contain a food-contact approved Microban® technology that will not wash-off, leach out or negatively affect the environment
Remain cleaner in-between cleanings : offer an added level of hygienic protection between normal cleaning routines
Make an immediate impact : Microban® protection begins to work as soon as bacteria encounter the baby products